Auxiliary Fuel Cell for the Honda GL1800 Goldwing
Range Anxiety? — Nevermore!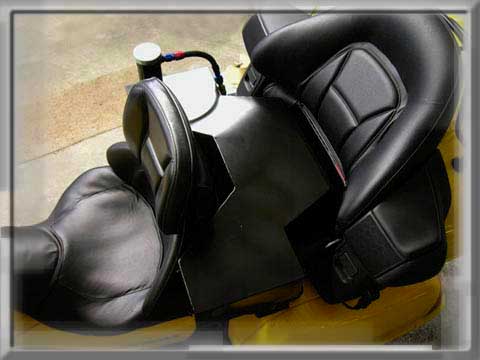 Specs
4.7 Gallons
Gravity Feed
Internal Baffles
Powder Coated
AN-6 Weld Fittings
Welded Ground Lug
Meets IBA Tech Requirements
18-Gage Stainless-Steel Construction
Includes Fuel Cap, Mounting Hardware
Features
Center Stand Access
Strap Luggage on Top
Mount or Dismount in Minutes
Trunk and Trunk Pocket Access
Fits Seats with Built-In Back-Rest
Includes Fuel Cap, Mounting Hardware
*Does Not Include Plumbing or Puke Tank
Avoid Charcoal Canister Flooding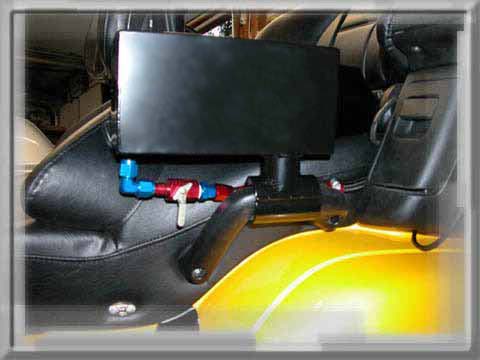 Do Not
fill QuickTank with supply valve open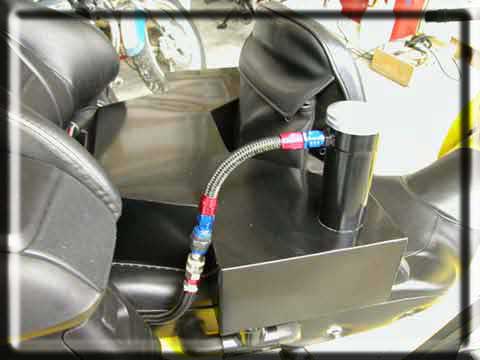 Do Not
open supply valve with more than 2 gallons in the main tank.